Curriculum, teaching aids, online resources -- they abound for the Home Schooling family. Budgets are usually tight, making each purchase count. Home School Reviews come from our Shiloh Home School, as we check out some of the resources available to home schooling families, give detailed, comprehensive descriptions of the product, and
our honest opinions about the quality, based upon the price.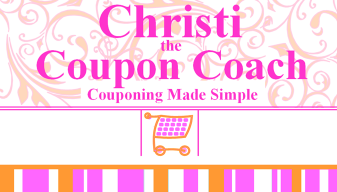 Product:
Christi the Coupon Coach: Couponing Made Simple
Price: $11.99
Books are better than the web.
At least for me.
So I was delighted to receive
Couponing Made Simple
for review.
While I have couponed in the past, I've never been one of those women who can get large amounts for little money, so I was interested in what this book had to say, and the steps it supposedly had in it, to learn how to really cut cost.
The book is not impressive looking and seems to have a self-publishing quality about it. Also, there were a few sentences here and there, that were poorly written and I had to re-read them few times to grasp what she was saying, but over all I found this book a helpful tool in going a bit further in my couponing. I especially liked the step-by-step method Christi laid out, and while I did not follow hers to a T, it did give some new inspiration to my own ideas for organization and shopping system.
A coupon folder became a file folder as seen below and this was much easier than the old coupon binder I had been using when shopping. The idea Christi gave, of having a "to be filed later" pocket, in which everything from coupons that couldn't be used in that trip, to rebate slips, to things like ECB's received, is placed,, proved quite beneficial and gave me a "Duh, why didn't I think of that!?" moment, given the headache of the constant organizing and re-organizing I had been attempting to do during my trips.
The one downside to the book is the lack of resources mentioned. Specific websites for coupons and coupon deals would have very been beneficial when reading the book. Things did come up with the search words Christi offered but I had to wonder if I was finding the best sites she knows about. And the one site she mentioned where "free deals" are listed, I could not find anywhere on the net, so this was a huge disappointment.
Still, for those who are book oriented and need a step-by-step process to be guided in when it comes to learning and implementing something new, rather than reading website pages, this would be a valuable resource to purchase and go through. It's a short and easy read but the end result can be worth it.
First shopping trip using the new organization method and some internet research and planning, instead of just Sunday flyer planning.
CVS: $27.88 saved
$33 in Extra Care Bucks back!
Price Chopper: $10.00 saved with coupons alone (which were doubled. Thank you PC!). I did not figure out the savings, with the sale prices I combined those with.
$ .20 off our next gas purchase besides.
My second attempt was even more successful! (Please excuse the poor cell quality)
CVS:
Original Total: $72.01
Out of Pocket Cost: $11.12 (this was with coupons, the ECB's from the 1st trip, two kiosk coupons for a beauty and oral care purchase, and 20% off CVS Reward, received in my email.)
ECB's back: $13
But then I got home and saw I had completed a beauty reward purchase goal, so there was an additional $5 in ECB's waiting to be claimed at the next kiosk stop-in I made, bringing my total to $18 in ECB's.
Total I
made
on this trip: $6.88!
I've never made money on a CVS trip before now!
So despite the lower quality the book printing and grammar tends to be, and lack of specific websites to check out, I give
Christi the Coupon Coach: Couponing Made Simple
a
5 star rating
because her methods obviously work! If I had bought the book instead of receiving it for review purposes, it would have more than paid for itself in these two trips alone.
Wondering if it worked for
other reviewers
too?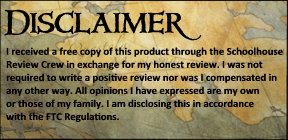 This review was made possible by:
Christi the Coupon Coach: Couponing Made Simple
and